SMOKE HOUSE MEATS
Gourmet BBQ Catering

The Smoke House Meats Vision
Smoke House Product ASSOCIATIONS
Have you ever wondered how it's done? Here are some videos from Smoke House Meats and others. Take a look at some of these videos and recopies to help with your Grilling!!
_________________________________________________

To provide the best Smoked BBQ Meats that you have ever had in your life.
"WE PUT YOU FIRST"

Charcoal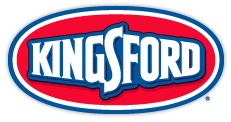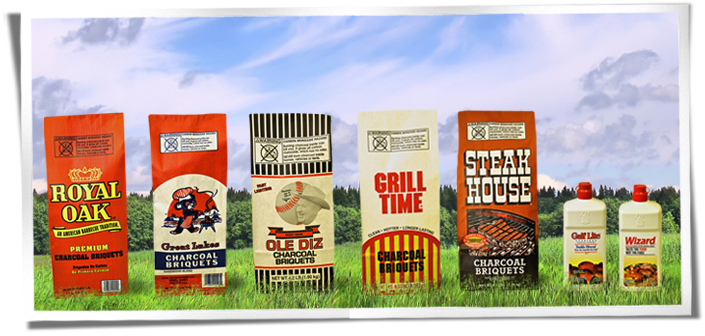 COMMUNITY RECEPIES (BBQ OR NOT)

Red's Dry Rub
1 11 Oz Can chili powder -- fine ground, light
1 Tablespoon cayenne pepper
2 Tablespoons black pepper
4 Tablespoons garlic powder
1/2 Cup lemon juice

Thoroughly coat all surfaces of the meat with lemon juice, and rub in well. Combine all of the dry ingredients in a bowl, and sprinkle generously all over the meat, rubbing in well. Make sure that the meat is entirely covered. Store leftover rub in a tightly sealed container in the 'fridge.
----------------------------------------------------------------------------
Jamaican Jerk Marinade
1 Onion -- chopped
1/2 Cup Scallion -- chopped
1 Teaspoon Salt
4 Teaspoons Jamaican pimiento -- (allspice)
1 Teaspoon Nutmeg
1 Teaspoon Cinnamon
6 Habanero chiles
1 Teaspoon Black pepper
4 garlic cloves
2 Tablespoons fresh ginger root -- grated
2 Tablespoons Lime juice
1/4 Cup Olive oil
1/2 Cup Red wine vinegar
4 Tablespoons Soy sauce
4 Tablespoons Dark rum
2 Tablespoons Brown sugar
2 Tablespoons Fresh thyme
Combine all ingredients and blend in food processor. Marinate (meat, poultry, beef, pork or fish) several hours before cooking.
_______________________________________________________

After Work BBQ Chicken
Ingredients
1 (3 1/2-pound) chicken, cut into 8 pieces
Salt and freshly ground black pepper
2 cups bottled sauce or Easy BBQ Sauce, recipe follows
Directions
Prepare a medium-hot grill or preheat the broiler. If using the broiler, line a rimmed baking sheet with aluminum foil.

Season the chicken with salt and pepper, to taste. Put the chicken on the grill or, if broiling, put it on the prepared baking sheet. Grill or broil, 4 inches from the heat, turning once, for 10 minutes per side.

Put 1/2 of the BBQ sauce in a small bowl, for drizzling and serving. Reserve.

Baste the chicken with the remaining sauce and grill or broil for 5 minutes more. Transfer the chicken to a serving platter, drizzle with some of the reserved sauce, and serve with lime wedges and the remaining reserved sauce

Easy BBQ Sauce:
3/4 cup ketchup
1/4 cup plus 2 tablespoons packed dark brown sugar
3 tablespoons white wine vinegar
2 tablespoons minced onion
2 tablespoons Dijon mustard
1/4 to 1 teaspoon hot sauce, (recommended: Tabasco)
1/4 teaspoon freshly ground black pepper
3 tablespoons chopped scallions (white and light green parts)
1 1/2 teaspoons freshly grated lime zest
1 1/2 teaspoons freshly squeezed lime juice
Lime wedges, for serving
In a small bowl, whisk together the ketchup, brown sugar, vinegar, onion, mustard, hot sauce, and black pepper. Stir in the scallions, lime zest, and lime juice. Can be covered and refrigerated for up to 1 week.
_________________________________________________________
MEXICAN CHICKEN ON STICKS

15 skinless and boneless chicken thighs

Marinade
¼ cup of fresh orange juice (60ml)
3 tablespoons frozen margarita mix (45ml)
1 tablespoon chilli powder (15ml)
The juice of 2 lemons
The juice of 2 limes
1 tablespoon chopped fresh oregano (15ml)
2 tablespoons chopped fresh cilantro (30ml)
1 tablespoon honey (15ml)
1 teaspoon of cayenne (5ml)
1 teaspoon freshly ground pepper (5ml)
1 teaspoon of salt (5ml)
¼ cup of olive oil (60ml)

30 6-inch wooden skewers soaked in water for 1 hour.

In a blender or food processor add all of the marinade ingredients with the exception of the olive oil. Process until well combined – about 30 seconds. Continue to process and gradually add the oil in a steady stream. May be covered and refrigerated up to 24 hours in advance.

Place the chicken into a sealable plastic bag. Pour the marinade overtop. Seal the bag tightly, add the chicken and toss until it is well coated with the marinade. Place in the refrigerator to marinate for 5 hours or overnight.

Preheat the barbecue to 375°F/190°C or medium high heat.

Remove the chicken from the plastic bag and discard the marinade. Thread each piece of chicken onto 2 of the soaked skewers, making a raft of chicken.

Oil the grill lightly and place chicken directly over heat source. To prevent burning of the skewers place a thin sheet of foil on the grill for the skewer ends to hang over.
Grill for approximately 3 minutes per side, or until cooked and golden brown char marks are achieved. Remove from grill, tent loosely with foil and let rest 4 minutes before serving.
________________________________________________________
SANGRIA

1 bottle of dry red wine (750 ml)
2 cups of freshly squeezed orange juice (500ml)
2 cups soda water (500 ml)
1 orange, cut into round slices
1 lime, cut into round slices

Combine all of the ingredients into a glass pitcher. Mix and refrigerate for a minimum of 3 hours or overnight. Serve over crushed ice.
___________________________________________________________
Creole Chicken Gumbo

Ingredients:

1 large chicken-cut up
4 tablespoons cooking oil
1 large onion-chopped
2 quarts chicken stock-heated
2 tablespoons parsley-chopped
2 tablespoons green onions-chopped
1 teaspoon chopped thyme-if fresh or 1/2 teaspoon if dry
1 clove garlic-mince
3 bay leaves
1 pound smoke sausage (or andouille)
1 pint oysters
1 tablespoon filé
cayenne pepper to taste
salt and pepper to taste
thyme

Instructions:

Use a heavy pot (iron if possible), and brown the chicken slowly in oil.
Remove the chicken.
Sauté the onions until soft.
Return the chicken and any juice that has drained off to the pot with onions.
Cover and cook on low heat for about 10 minutes, stirring occasionally to prevent burning.
Add the heated stock, parsley, green onions, garlic, and bay leaves.
Season generously with thyme.
Add salt and pepper to taste.
Cook over low heat until chicken is tender.
Add precooked sausage and cook for 10 minutes.
Add oysters and oysters' water and cook for 10 minutes more.
Remove from heat and immediately add filé powder, stirring while adding.
Serve in large bowls, pouring it over steamed rice.
__________________________________________________

Basic Soul Food Collard Greens
Ingredients:

4-6 bunches of collard cleaned and steamed
5 slices of bacon
1 smoked ham hock
1 large chopped onion
seasoning salt to taste
1 bunch of green onions (optional)
black pepper to taste
7 cups of water

Instructions:

Lay collard greens on top of each other, (no more then 4 at a time) roll and then cut in half with a knife.
Cut even smaller if you have large leaves.
Line the bottom of a large stock pot with the bacon.
Cook on medium heat until done, obtaining as much bacon grease as possible.
Add the water to the stock pot and the grease and bring to a boil.
Now add the 1/2 of the chopped onion, ham hock, pepper and salt to taste.
Let mixture boil for 10 minutes.
Add the collard greens, other half of the onions and more salt and pepper to taste if desired to the stock pot.
Rapidly boil for 45 minutes.
Reduce heat and let simmer for 4-6 hours.
Serve with green onions.














BBQTV.com is the source for BBQ competition coverage, cooking tips, sauces, rubs, grills, equipment and anything to do with barbecue. BBQTV also features a free newsletter, the BBQ Mall and WebCasts of BBQTV programs.
Smoke House Meats BBQ Catering is a part of Short & Short Property Investments, LLC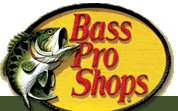 They have a great BBQ Section. I get all my smoking chips from them. Excellent Store!
Southern BBQ


in the
Rocky Mountains
Smoked Garlic and Chive Mashed Potatoes
From Smoke House Meats BBQ Catering
​ (You'll need a cast iron pot or a metal pot with no plastic on it)

​
​
Boil 5 to 6 peeled potatoes on the stove or microwave until they are soft. Drain and mash potatoes until they are creamy. Add a stick and a half of butter and a half cup of milk. Stir in. Add 6 cloves of fresh finely chopped garlic, 1/3 cup of onion, 1
Tbsp
of sweet basil. Stir in. Put on grill/smoker (Use your favorite smoking chip) and let cook for 45-50 mins or until they start to bubble. Keep stirring to ensure they don't scorch. Top off at serving with chopped scallions and
cilantro and
cheddar
cheese.
​​