SMOKE HOUSE MEATS
Gourmet BBQ
"Best BBQ In Denver..No Doubt"
720-436-3567
smokehousemeats60@yahoo.com
​Serving the Denver Metro Area

From The Grill

​​​​​
​​

​​
​​
​​​​​​​​​​​​​​​​​​​​​​​















​​​​


​​​​​​​​​​​​​​​
​​​​​​​​​​​​​​​​ ​​​​​​​​​​​
​​​​
​​​​​​​​​​​​​​​







​​














​​​​​​​​
​​​​​​​
​​​​​​​​​​

​​
​​​​​​​​​​​​​​
​

​

​​​​​​​​​​​


​​​
​​
​​​

​ ​​


​

​​



​​​​

​​






​

​

​ ​​








​​​









​​​​​​​
​

​​

​​







​​​​​​​​​​​​​​​​​​​​​​
​










​​​​ ​

​​​​












​​​​​​​​


​​​
​​​​
​
​
​​​​​​​​​​
​





​​​​​​​




​​​​​

​​


​​​


​​​ ​


​​​



​​​​













​​​


​​​​


​

​​​​​​​​



​​​​


​​

​​
What are you waiting for? You know you want some!
"COME GET SOME DELICIOUSNESS"​
Smoke House Meats BBQ Catering is a division of Short & Short Property Investments, LLC
*ALREADY BOUGHT YOUR MEAT AND YOU DON'T HAVE TIME TO COOK IT YOURSELF?

LET ME COOK IT FOR YOU THE SMOKE HOUSE WAY! ​
CALL 720-436-3567 OR 720-748-1963 FOR PRICING AND DETAILS​

*Smoke House cannot ​guarantee the quality of the meats you bring
for cooking!


Gratuity

:
An automatic 18% gratuity will be added to invoice orders of $200 or more.
50% Deposit Required On Orders Over $200​
​​
JUST ANOTHER SPECIAL SERVICE FOR YOU, MY BEST CUSTOMERS​
​























​​ ​​​​​​​​​​​​​​​​​​​
Smoked Pulled Chicken
​$17.99
Per Pound​
​
Applewood Smoked Lobster Tails-6oz
2/$40.99
NO CHECKS PLEASE


Welcome to


​

Southern BBQ




in the




Rocky Mountains


COLORADO PROUD​


Gourmet Style Menu

​


Since 2010​
HICKORY


​Hickory has a strong, heavy, bacon flavor. Use on pork, ham, and beef.



MESQUITE


Mesquite Wood is opposite Hickory. It has a light airy flavor. Ideal for smoking meats, poultry, vegetables and fish.

APPLE
​​Apple wood is very mild, with a subtle fruity flavor, slightly sweet. This flavor goes especially good with poultry especially chicken, game birds, fish, and pork.



CHERRY WOOD


​Has a sweet, mild flavor that goes great with virtually everything. This is one of the most popular woods for smoking. ​
​​


JACK DANIELS


​Where do the Jack Daniel's white oak barrels go after they age Jack Daniel's whiskey? If you're lucky, they'll go inside your grill. The secret ingredient will add a succulent whiskey taste to your barbecue.
CHOOSE YOUR
​ SMOKING WOOD
Beef Spare Ribs
$34.99 p/Slab​
(8 Bones)​
Baby Back Pork Ribs
​ $30.99 p/Slab
(12-14 Bones)​
ALL WINGS ARE
​ 25 - $37.99 ​
​50 - $59.99
75 - $87.99
100 - $109.99​​​​
​150 - $​159.99
​
Smoked Chicken ​Breasts
$14.99 Per Pound
(1 Pound=3 Breasts )
​​​Smoked
​Beef
​​Brisket
​

$22.99 Per Pound​


​​​

Smoked Chicken (Whole - 3 to 4 pounds)​
​$26.99​
Smoked Chicken ​​Legs $10.99 per pound
​(1 Pound =5 Legs)

Smoked Salmon Fillets
$25.99
​ Per Pound
​
Smoked ​Honey Glazed Ham
​ $13.99 Per Pound

2 lbs ​Smoked
​Crab Legs
4 6oz Lobster Tails
1.5 lb. Shrimp
4 Catfish Fillets or
​ 4 Salmon Fillets
2 lbs Smoked Sausage
15 Mini Corn on the cob
3 lbs Grilled
Potatoes
​​​​​​​​

​$300 for the Large
$150 for the ​Half ​
Spare Ribs
​ $27.99 p/Slab
​(12 Bones)
AWARD WINNING
​Cajun Smoked Crab Legs
​ $28 Per Pound (1 Pound is 4 Claws)

​
Whole Smoked
​Beef Sausage
$13.99 Per Pound
(1 whole is 1 pound)​
​​Mesquite Smoked ​Catfish Fillets
​ $19.99
Per Pound​ (6 Fillets)


SKY WINGS
BAKED PINEAPPLE CURRY WINGS​
​Pork Shoulder
$17.99 Per Pound​
​(Pulled Pork)


The Smoke House
​Blazin'
​SMOKED
​Wings
SMOKED BBQ HONEY SRIRACHA Wings
​SPICY
Fried or Smoked​
FROM THE SEA
​
A UNIQUE CHOICE OF SMOKED SEA FOOD. NOT ONLY GOOD......
​BUT GOOD FOR YOU!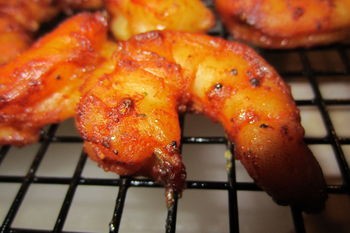 Smoked Jack Daniels Shrimp
Shrimp glazed with

Jack Daniels

and

Honey


​
​
$18.99 PER POUND​​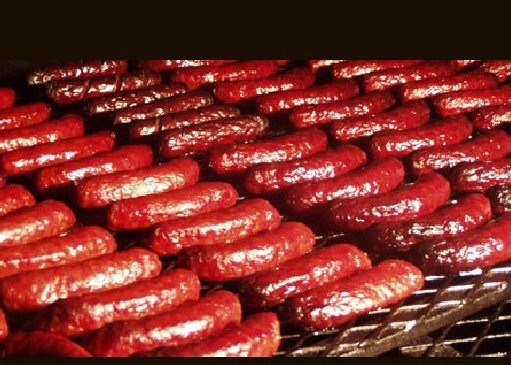 Smoked Bar S Hot Links


$12.99 ​Per Pound​
​(1 Pound is 5 links)


Spicy, Juicy, Smokey


​
Fried Wings
Clothed (Breading)
Naked (No Breading)​​
Chicken
Great anytime of the year. I've got a variety of flavors and styles to please your palate. Take a look below for your choices.
Introducing

"The Big Boys"

. These Large Cuts of protein are just what your next Party needs. Get'em sliced or get'em whole..same price!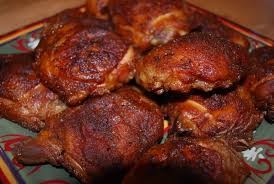 Smoked Chicken Thighs
$11.99 Per Pound​
​(1 Pound=6)
Fried Catfish Fillets
$19.99
Per Pound (6 Fillets)
Smoked Rib Tips
$16.99 Per Pound ​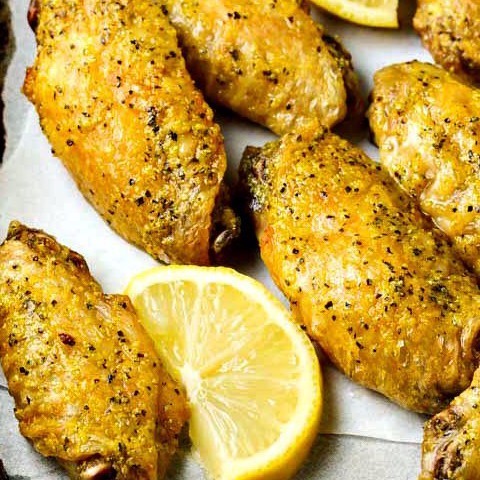 Fried Lemon Pepper Wings
Tangy​, with a hint of Black Pepper
Grilled Honey BBQ Chicken Wings in my own
​Smoke House BBQ Sauce.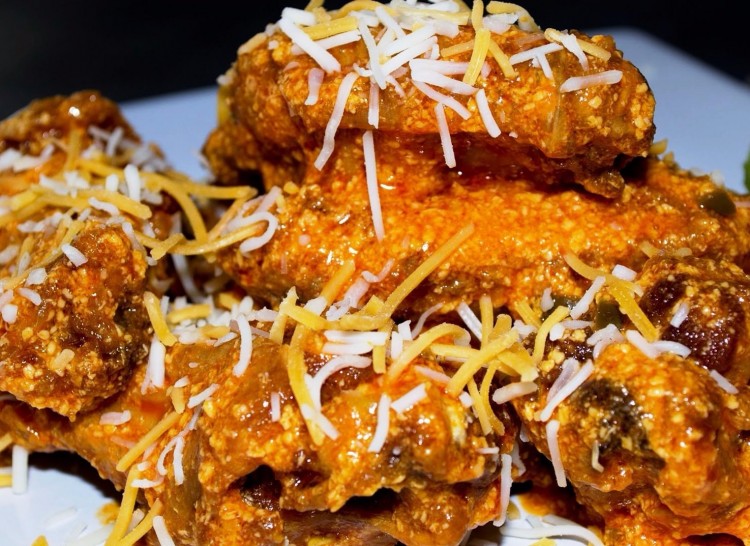 Fried Jalapeno Cheddar
​Buffalo Wings (Spicy)
AVAILABLE FOR
​WEEKEND and
​3 DAY HOLIDAY WEEKEND SERVICES
ONLY
​​Gratuity:


An automatic 18% gratuity will be added to invoice sub-totals orders of $200 or more. 50% DEPOSIT REQUIRED ON ALL ORDERS OVER $200
RIBS-

Smoked to perfection. The way you expect Ribs to be done.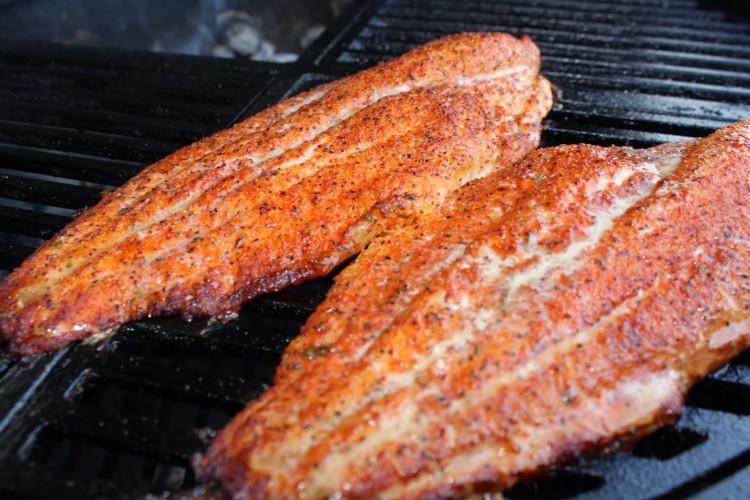 ​Click on a picture for product description then click the return button on browser to get back to website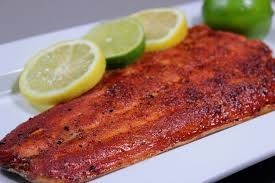 $18.99 Each

Click on Picture to get description​
SMOKED TURKEY LEGS


$8.50 a piece for Regular Size
$11.50 a piece for Jumbo Size
SMOKED TURKEY WINGS
​

$8.99 a piece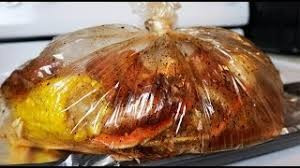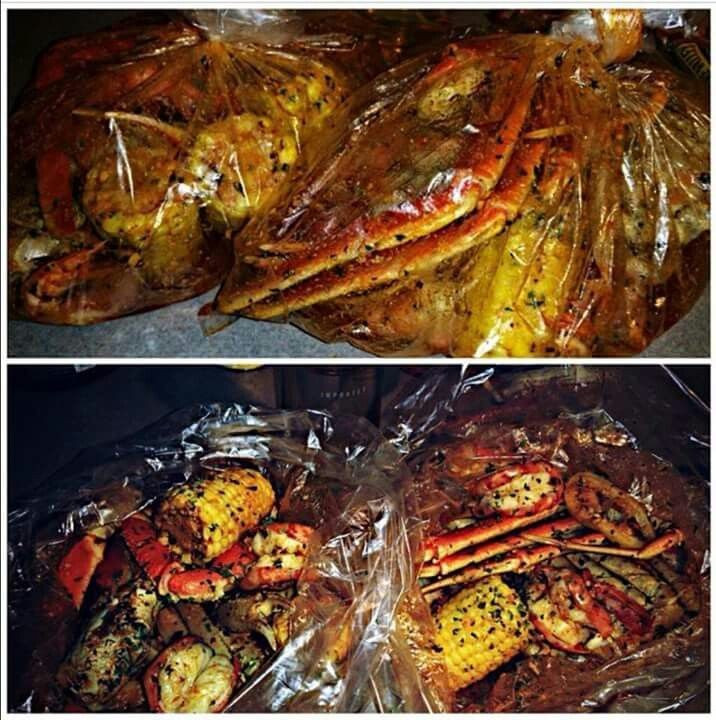 SEA FOOD BOIL
- IN-A-BAG
​
Same as the Smoked but with extra Shrimp instead of Fish
​ ​

$280 for the Large


​​
Also accecpt
Cash App
Zelle
Venmo
P​ayPal
Square​​​​